10 Beautiful Places to Visit in Europe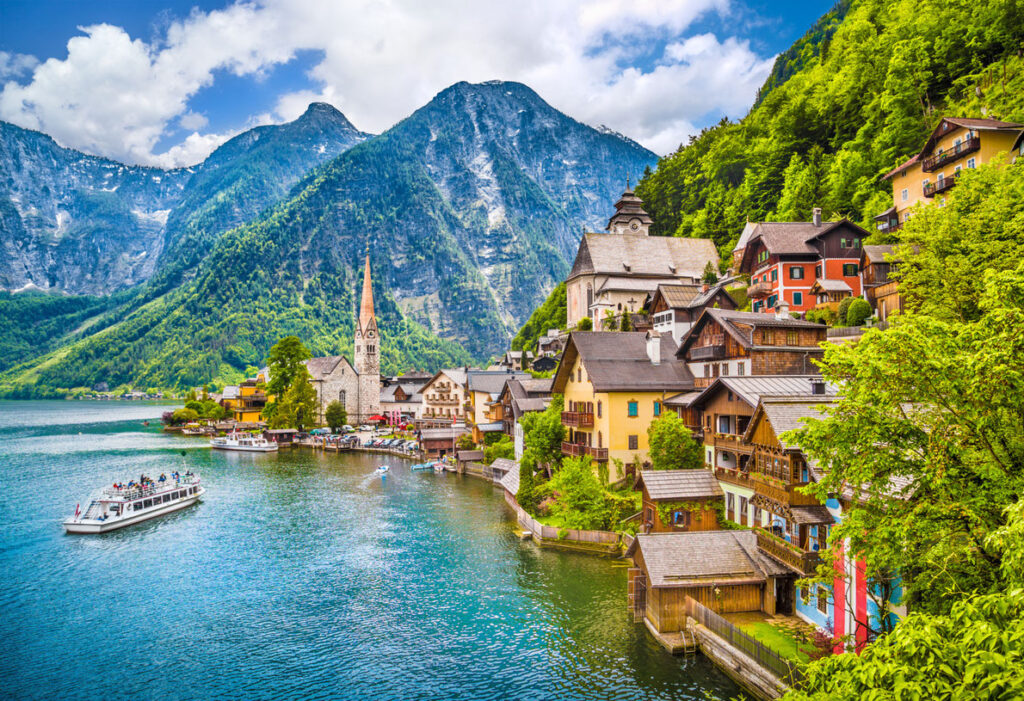 Certainly! Here are the top 10 beautiful places to visit in Europe, along with some details about each destination:
Santorini, Greece:
This picturesque island in the Aegean Sea is renowned for its stunning white-washed buildings with blue domes, vibrant sunsets, and crystal-clear waters. Enjoy relaxing on unique black sand beaches, exploring ancient ruins, and indulging in delicious Greek cuisine.
Paris, France:
The "City of Love" captivates visitors with its iconic landmarks, including the Eiffel Tower and the Louvre Museum. Stroll along the Seine River, savor world-class cuisine in charming bistros, and immerse yourself in art, fashion, and culture.
Venice, Italy:
Known as the "Floating City," Venice is a masterpiece of architecture and waterways. Explore the intricate maze of canals on gondolas, visit St. Mark's Basilica and Square, and experience the unique Venetian Carnival.
Cinque Terre, Italy:
This collection of five coastal villages along the Italian Riviera offers colorful houses clinging to rugged cliffs, connected by scenic hiking paths. Indulge in local seafood, enjoy breathtaking views of the Ligurian Sea, and capture postcard-perfect photos.
Prague, Czech Republic:
The "City of a Hundred Spires" boasts a fairy-tale charm with its historic Old Town Square, Prague Castle, and the Charles Bridge. Immerse yourself in the rich history, Gothic architecture, and vibrant cultural scene.
Amalfi Coast, Italy:
Stretching along the southern coast of Italy, the Amalfi Coast entices with its dramatic landscapes, lemon groves, and charming coastal towns like Positano and Amalfi. Explore the cliffside paths, savor local lemon-infused dishes, and soak in the stunning views.
"Not all those who wander are lost"

~ J.R.R. Tolkien
Barcelona, Spain:
This vibrant city showcases the innovative architecture of Antoni Gaudí, including the famous Sagrada Família and Park Güell. Enjoy the Mediterranean atmosphere, tapas culture, and lively markets like La Boqueria.
Dubrovnik, Croatia:
Known as the "Pearl of the Adriatic," Dubrovnik's well-preserved medieval walls, red-roofed buildings, and stunning coastal views make it a unique destination. Walk along the city walls, visit historic sites, and swim in the azure waters of the Adriatic.
Swiss Alps, Switzerland:
A paradise for nature lovers and outdoor enthusiasts, the Swiss Alps offer breathtaking mountain landscapes, pristine lakes, and opportunities for skiing, hiking, and mountaineering. Explore charming alpine villages and experience Swiss hospitality.
Hallstatt, Austria:
Nestled between a picturesque lake and towering mountains, Hallstatt is a fairytale village with charming wooden houses and a rich salt-mining history. Enjoy boating on the lake, visiting the salt mines, and taking in the serene beauty of the surroundings.
Each of these destinations offers a unique experience, blending natural beauty, cultural richness, and historical significance to create unforgettable travel memories.
"Take only memories, leave only footprints"

~ Chief Seattle.