Top 20 online business ideas to start in 2023
If you have ever envisioned establishing your own online business from the comfort of your home, rest assured that you're not alone in this aspiration.
Initiating an online business from home comes with its share of challenges. You might find yourself grappling with questions regarding what offerings could capture the interest of potential clients, or perhaps you're unsure of where to commence this journey.
To facilitate your initiation, we have crafted a comprehensive, step-by-step manual encompassing all the essential insights required for a successful launch of an online business.
This guide will walk you through the process of identifying your ideal niche, formulating a viable business concept, and the pivotal actions to undertake during the establishment of your enterprise—whether it involves product sales, service provision, or sharing your expertise.
Here are 20 of the most promising online business concepts, accompanied by an explanation of their merits, to consider pursuing:
1. E-commerce Store:
Create an online store selling physical products or dropshipping items from suppliers. Platforms like Shopify, WooCommerce, and BigCommerce can help you set up your store easily.
2. Products:
Develop and sell digital products such as e-books, online courses, templates, stock photos, graphics, and downloadable software.
3. Affiliate Marketing:
Promote products from other companies through your website or social media, earning a commission on each sale generated through your unique affiliate links.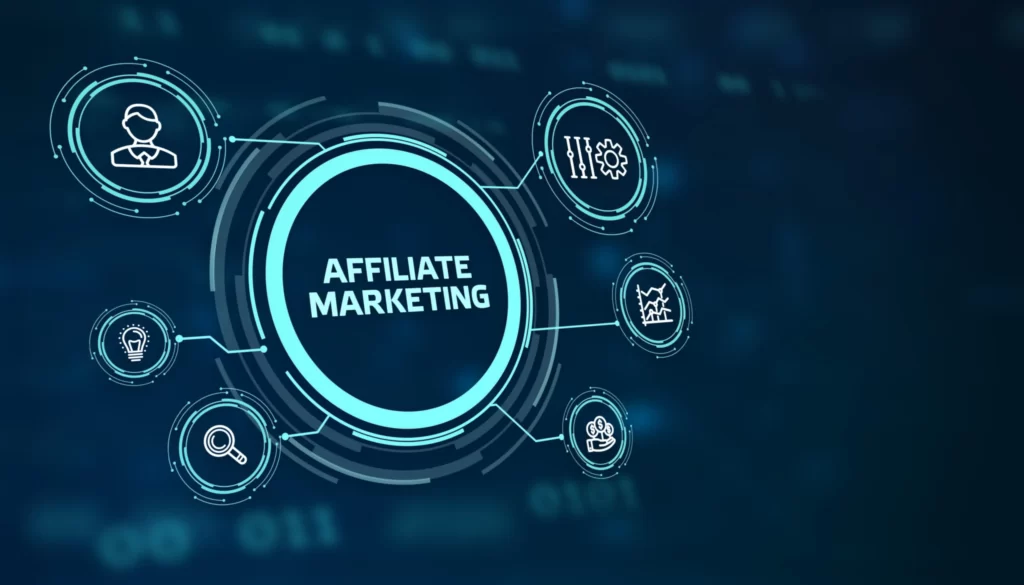 4. Print on Demand:
Design and sell custom clothing, accessories, and home decor items without holding inventory. Print on demand services fulfill orders as they come in.
5. Content Creation and Blogging:
Start a blog or YouTube channel on a niche you're passionate about. Monetize through ads, sponsored content, affiliate marketing, and selling digital products.
6. Freelancing:
Offer your skills online as a freelancer. Services like writing, graphic design, web development, social media management, and online consulting are in demand.
7. Online Coaching or Consulting:
Share your expertise through online coaching or consulting sessions. This can range from business coaching to fitness training, language tutoring, and more.
"We each have all the time there is; our mental and moral status is determined by what we do with it."

– Mary Blake
8. Subscription Boxes:
Curate and sell subscription boxes filled with niche products, experiences, or information that cater to a specific audience.
9. Online Marketplaces:
Create a specialized online marketplace connecting buyers and sellers in a specific niche, like handmade crafts, vintage items, or unique services.
10. Dropshipping:
Sell products without holding any inventory. Dropshipping is a good way to get into ecommerce with less financial risk.
11. NFT artist:
Create and sell digital art as non-fungible tokens. The NFT market is growing and can be very lucrative. You can work with Midjourney artists to bring your artistic vision to life.
12. Social Media Management:
Offer social media management services to businesses that need help with content creation, scheduling, engagement, and growth.
"Management is about persuading people to do things they do not want to do, while leadership is about inspiring people to do things they never thought they could."

— Steve Jobs.
13. Web Development and Design:
Create websites for businesses and individuals. Nearly every business needs a website, and many individuals want one too.
14. Remote Work Tools:
Develop and sell tools or software designed to enhance remote work productivity, communication, and collaboration.
15. Dropshipping CBD Products:
Given the growing interest in CBD products, Dropshipping items like CBD oil, creams, and edibles can be a lucrative option.
16. Virtual Events and Workshops:
Organize and host virtual conferences, workshops, webinars, and online events on topics of interest.
Remember that the success of an online business idea largely depends on your understanding of the market, your target audience, your ability to provide value, and your marketing efforts. It's important to research and validate your chosen idea before investing significant time and resources.
17. Subscription Box Service:
Curate and distribute themed subscription boxes, fostering customer engagement and generating recurring revenue.
18. Translation Services:
Offer text or audio translation services to businesses and individuals. In our increasingly interconnected world, there's a heightened demand for translation expertise.
19. Online Personal Stylist:
Extend fashion advice and tailored outfit recommendations through online channels. Personalized services and convenience are cherished by individuals seeking style guidance.
20.Online Event Planning:
Organize and oversee virtual events on behalf of businesses. Virtual events are gaining traction due to their convenience and global accessibility.
Remember that the attainment of success in any of these online business endeavors hinges on thorough market research, astute audience targeting, the ability to deliver substantial value, and an effective marketing strategy. Before embarking on your chosen path, ensure that you validate your idea and refine your approach to resonate with your intended audience.